Augmented Reality Transformer for Siemens

Siemens wanted a convenient and clear way of presenting transformers and the associated data in meetings. The app creates a virtual twin of a real tranformer, which is equipped with a large number of sensors.


Data is displayed that was extracted from MindSphere (Siemens Cloud solution). Mindsphere provides live data via a WebAPI. Various data are highlighted on the 3D model, e.g. Dimensions, running fans, sensor placement and temperature distribution on the various coils using a heat map. Individual components can be inspected more precisely in 3D. Additional functions support the evaluation of the data and enable better recommendations for action.



Applied Skills:
Holistic planning

UX Design (Wireframing in Adobe XD)

UI Design (Assets generated in Adobe Illustrator)
Interface competence for the integration into Unity

The challenge in designing this app was to display a lot of data without overwhelming the user. That's why I've structured the content in windows that can be minimized or shown in full, depending on what information is required at the time.



There are two transformer models in the first version of the app. This list can later be expanded to include additional models and prototypes.



After the environment has been scanned, you can place the transformer anywhere and reposition it later.


The app obtains sensor data from a real transformer and visualizes it in real time.

The user can adapt the interface according to individual needs. The modular system allows selected data to be presented.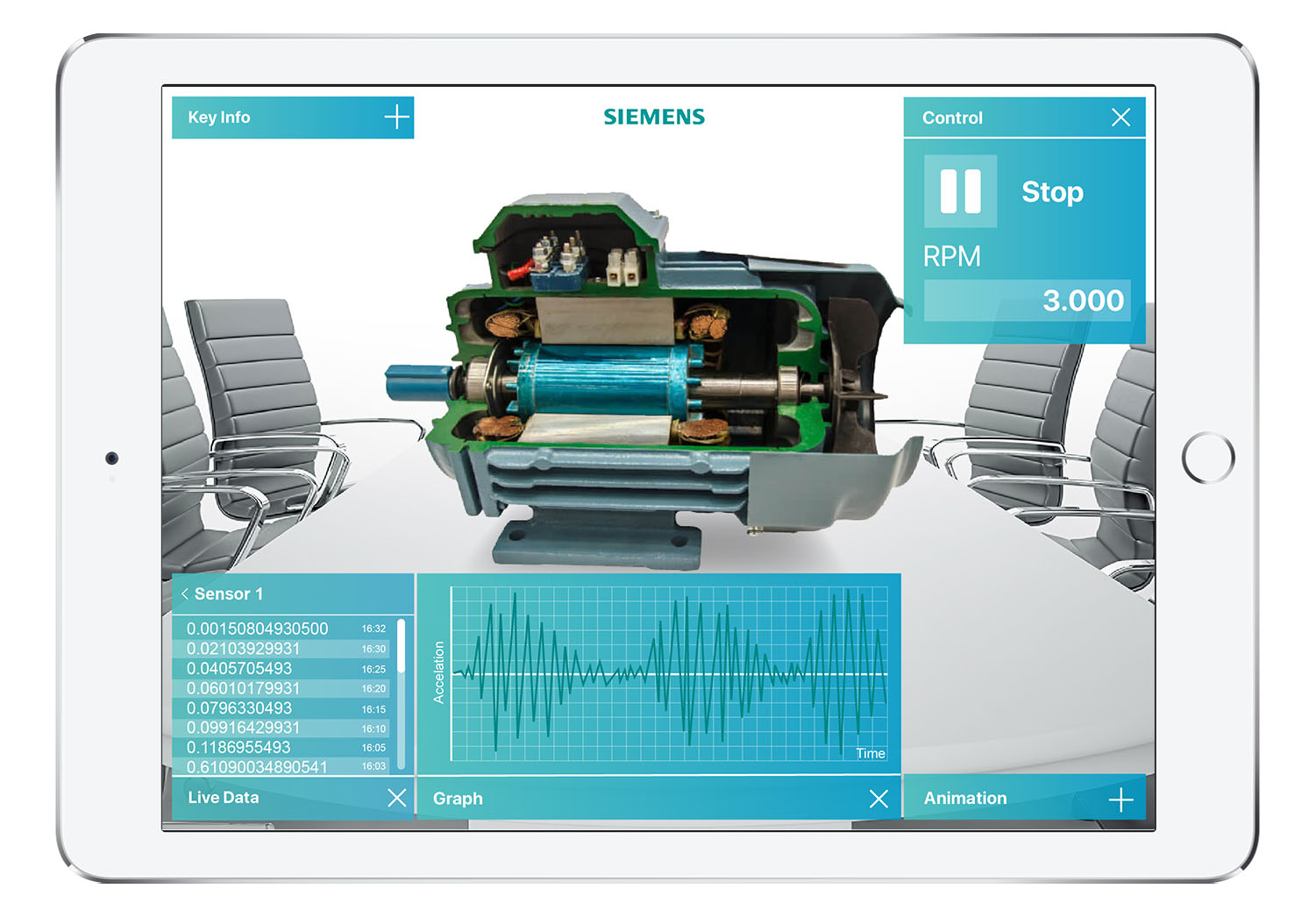 The app has a built-in PDF reader.
---
+49 176 25 70 94 28
hirschandreas(at)web.de‬