Colors of Freedom is an art happening.
It will take place virtually & physically.
Donations for Ukraine will be collected.
Colors of Freedom muses upon the values of freedom.
Andreas Hirsch
Yvonne Creter
Lucas Fellner
About the Virtual Exhibition Space
"The virtual exhibition spaces are concrete pavillions overgrown with ivy, connected by bridges. It levitates over the beautiful historic centre of Kyiv as it was undestroyed before the war. Golden details draw a connection from the Kyiv Pechersk Lavra and other buildings to the exhibition space. The morning sky with pink clouds supports the dream of a better tomorrow."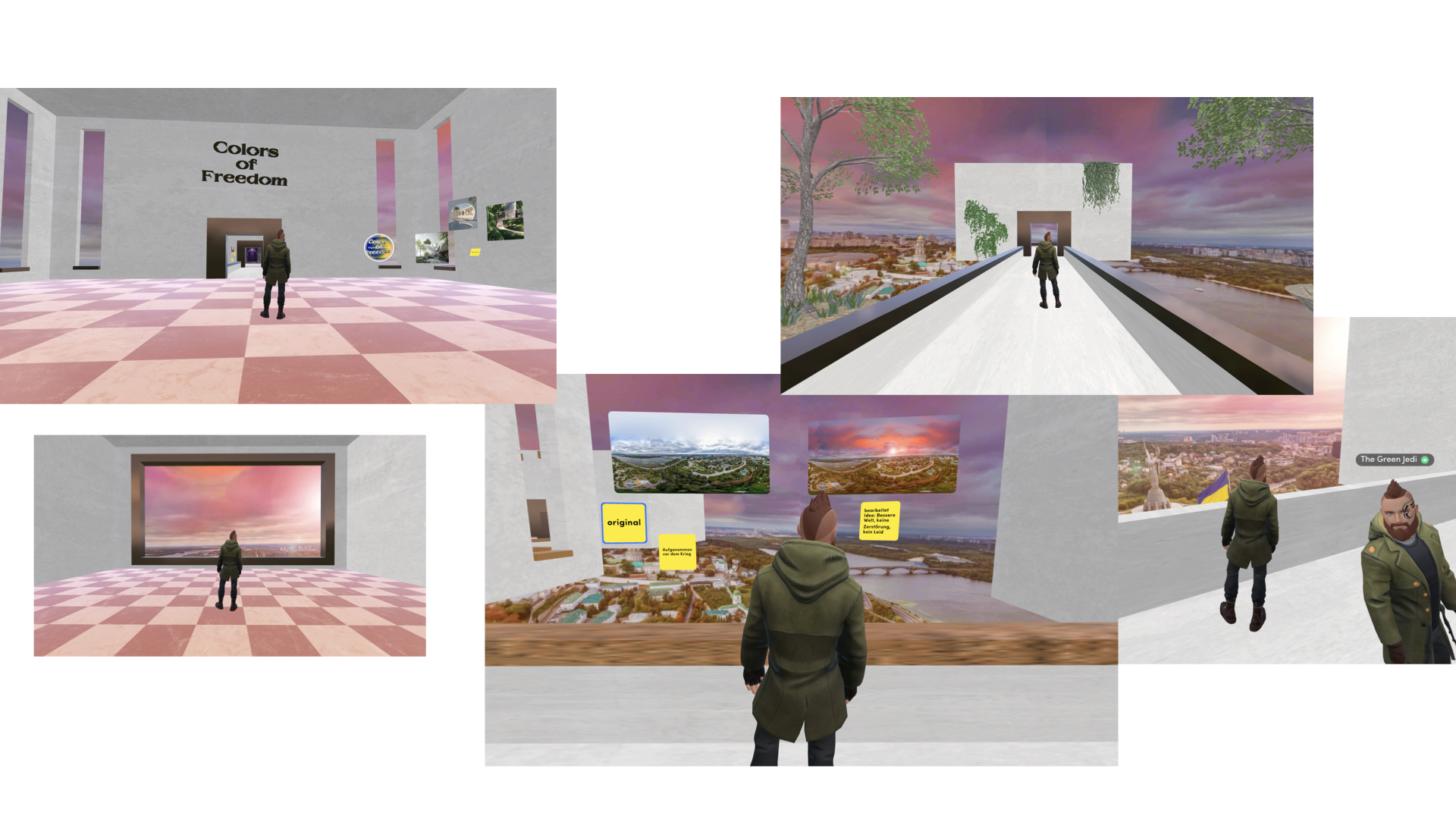 Vernissage with Live Performance and Artist Talks
If you wish to sponsor this event or collaborate in any form please contact us.