Colors of Freedom is an art happening.
It will take place virtually & physically.
Part of the proceeds are donated to charity in Ukraine.
An Art Happening ...
...
that is fun and exciting and plays with the new possibilities of the Metaverse ...
... that puts Munich as an hotspot on the WEB3 world map ...
... that creates opportunities for collectors and visibility for known and lesser known artists ...
... raises awareness and compassion for the people in Ukraine ...
... that muses upon the values of freedom.
Core Team
Road Map

"The virtual exhibition spaces are concrete pavillions overgrown with ivy, connected by bridges. It levitates over the beautiful historic centre of Kyiv as it was undestroyed before the war. Golden details draw a connection from the Kyiv Pechersk Lavra and other buildings to the exhibition space. The morning sky with pink clouds supports the dream of a better tomorrow."


Sneak Peak of the Exhibition Space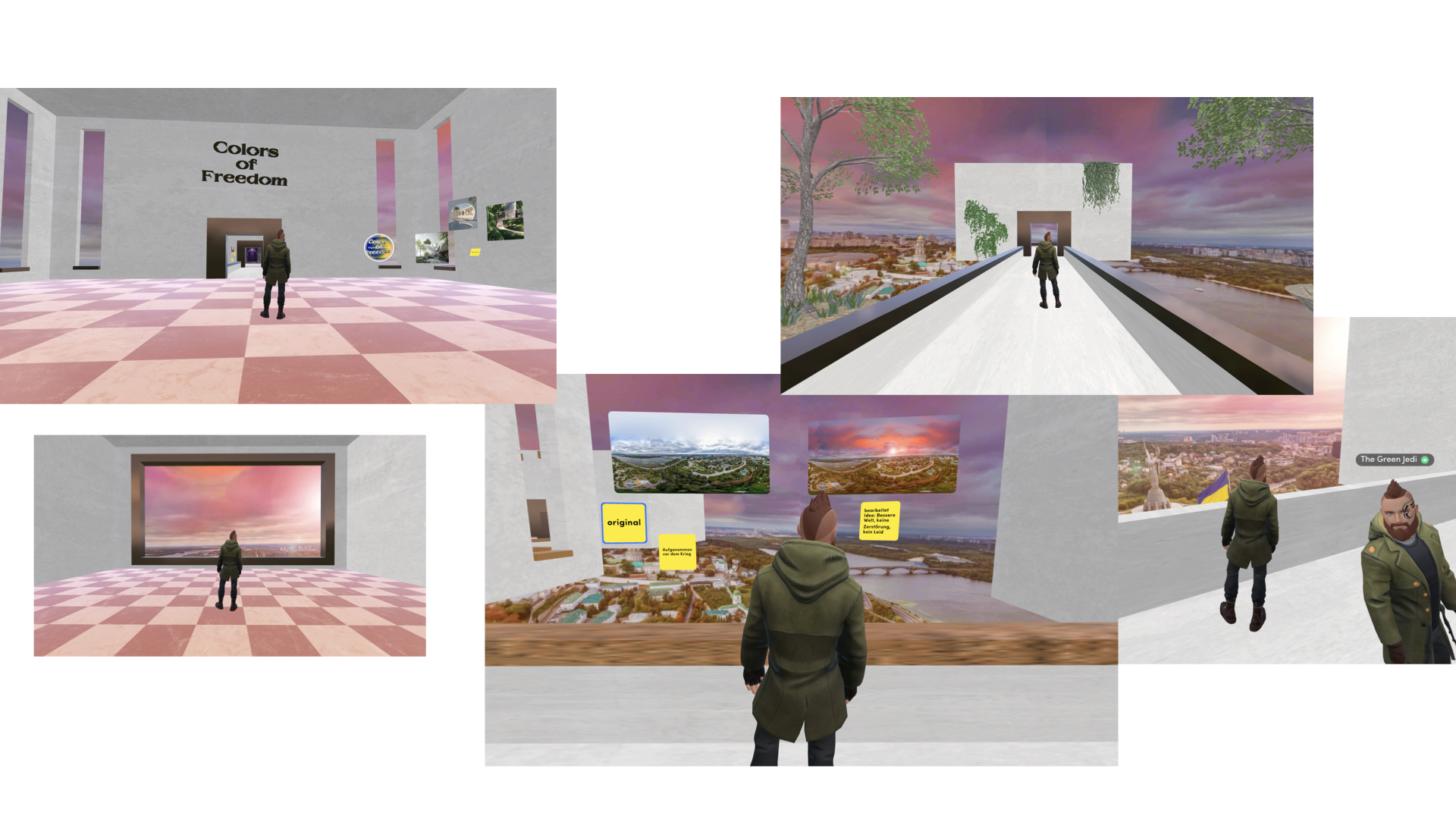 If you wish to sponsor this event or collaborate in any form please contact us.