Design of the news app for CHIP
Chip Online is the internet portal of the Chip brand, which in turn is part of Hubert Burda Media.

On Chip Online you can find test reports on IT and telecommunications products as well as consumer advice on all aspects of these products. Another focus is the download area with a large number of editorially checked free and shareware programs for downloading. Chip Online also operates a price comparison. According to Wikipedia, Chip Online is the editorial technology and consumer portal with the widest reach on the German-speaking Internet.

The year is 2013. Smartphone usage is increasing rapidly. Only the largest news portals already have apps. In order to bind readers to the brand "Chip", I design the news apps for iOS and Aindroid with a small agile development team within a short period of time.



The apps have been very popular with readers for some time. You get 5 star ratings. Now they are digital history. I am still proud of her.



role: UI designer in cooperation with a UX designer, whereby the areas of competence have deliberately overlapped in order to generate synergy.
applied skills:
Holistic planning

Platform-typical design know-how

Communication skills between UX design and developers

UI design (asset generation in Adobe Illustrator)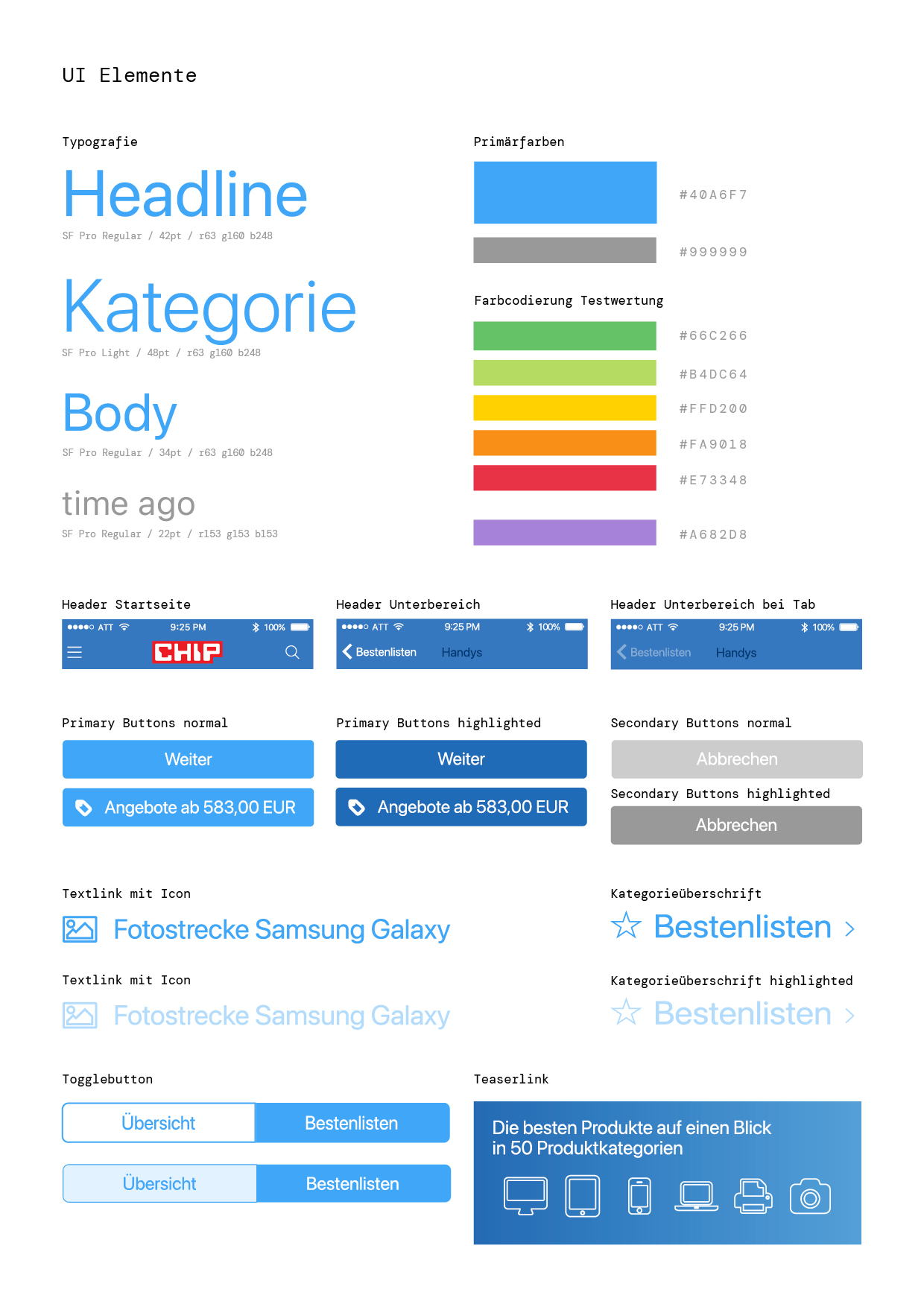 The apps take into account the platform-typical navigation patterns so that the user can find his way around quickly. At the same time, they have a uniform, recognizable icon language and a modern overall appearance.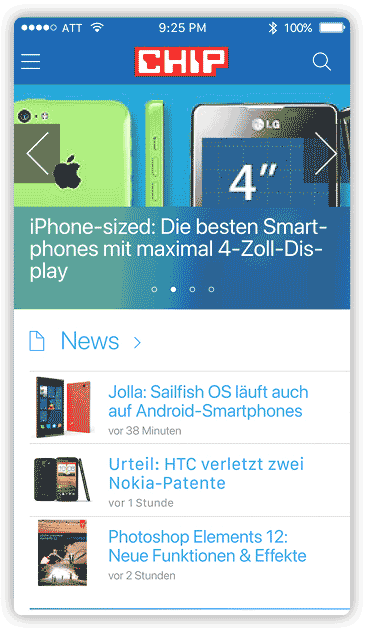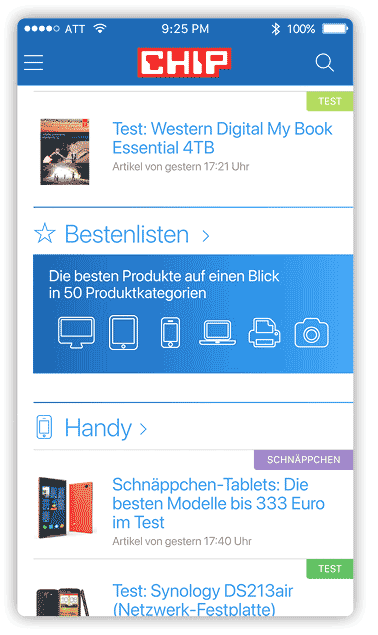 The users were enthusiastic about the apps! The Android version has around 400,000 installations and a rating of 4.5 stars. The iOS version has around 150,000 installations and 5 stars. I learned a lot.




---
+49 176 25 70 94 28
hirschandreas(at)web.de‬