With this Augmented Reality App for the german company Siemens you can place a virtual electric motor in the real world.



After the environment is scanned you can place it whereever you want and reposition it later.


The app draws sensor data from a real electric motor and visualizes them.

The challange by designing this app was to show a lot of data without overwhelming the user. So I stuctured the content in specific windows that can be minimized or shown fully regarding which information are neccesary.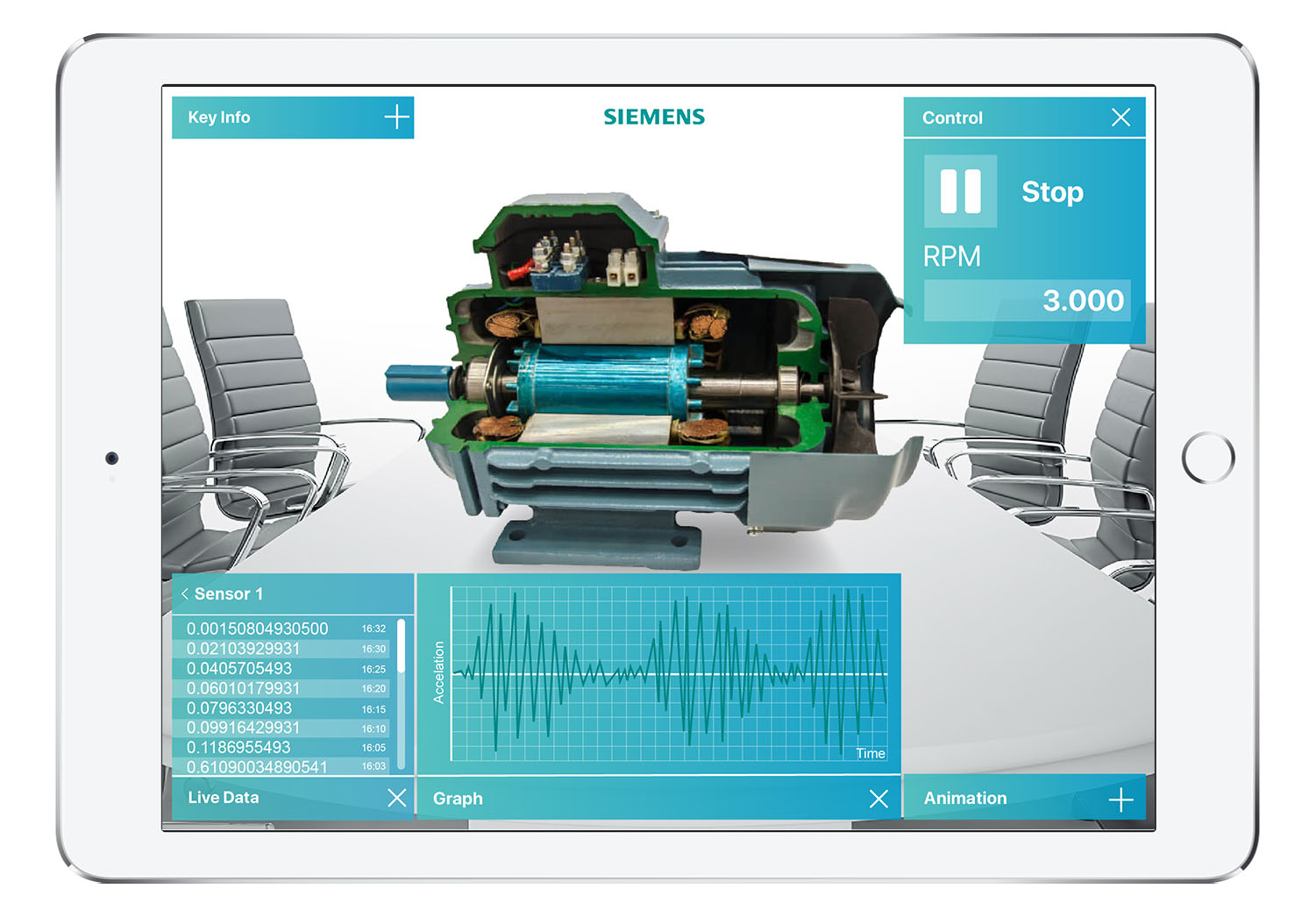 The app also has a built in PDF reader.