Ich bleibe ein Teil von Dir

(I Remain a Part of You)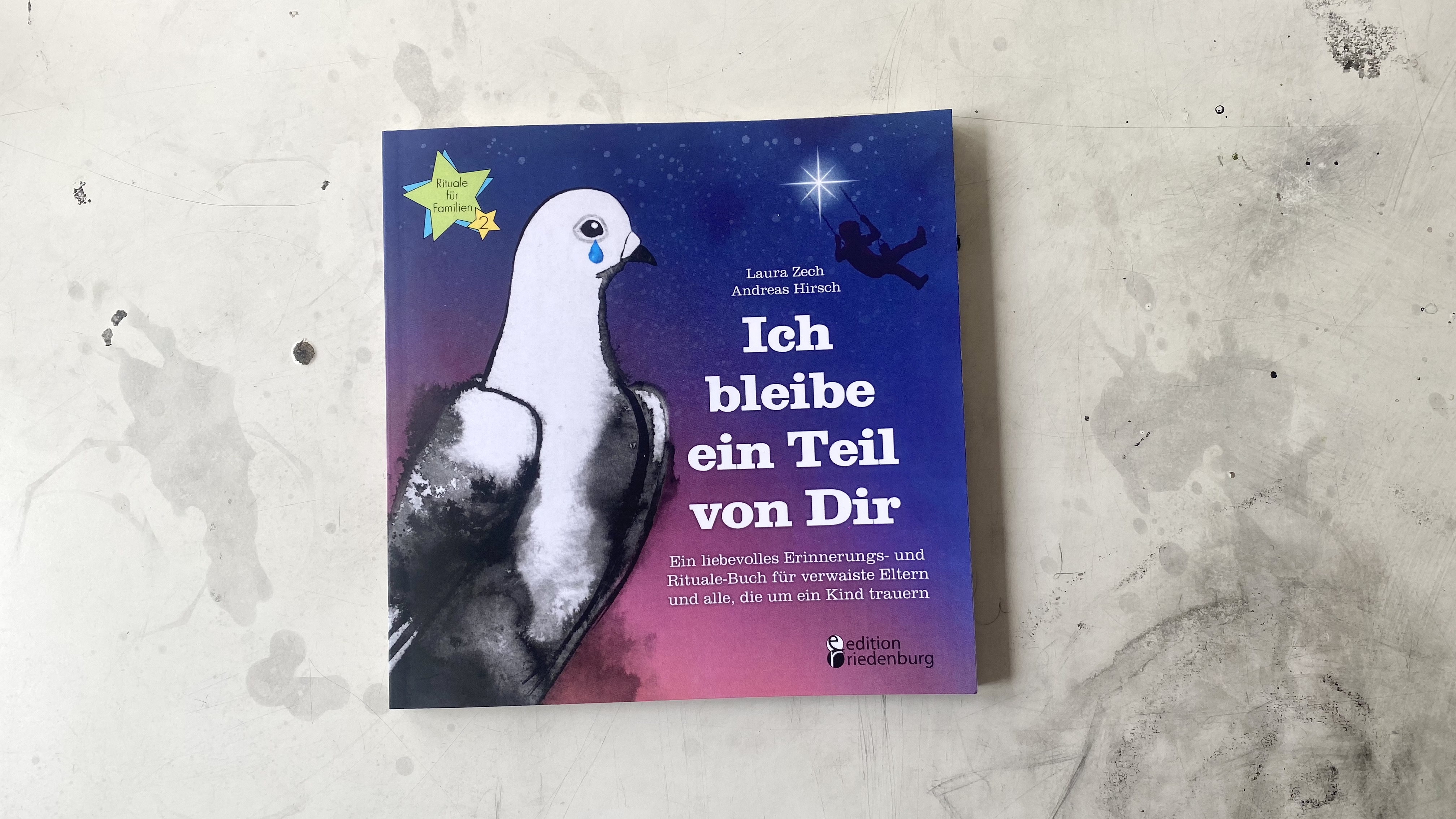 Author: Laura Zech
Illustrator: Andreas Hirsch

Release date: March 2021
88 pages, 18 color illustrations; many black and white illustrationen
format: 17 x 17 cm
Paperback
ISBN: 978-3-99082-062-9

€ 14,90 inkl. USt.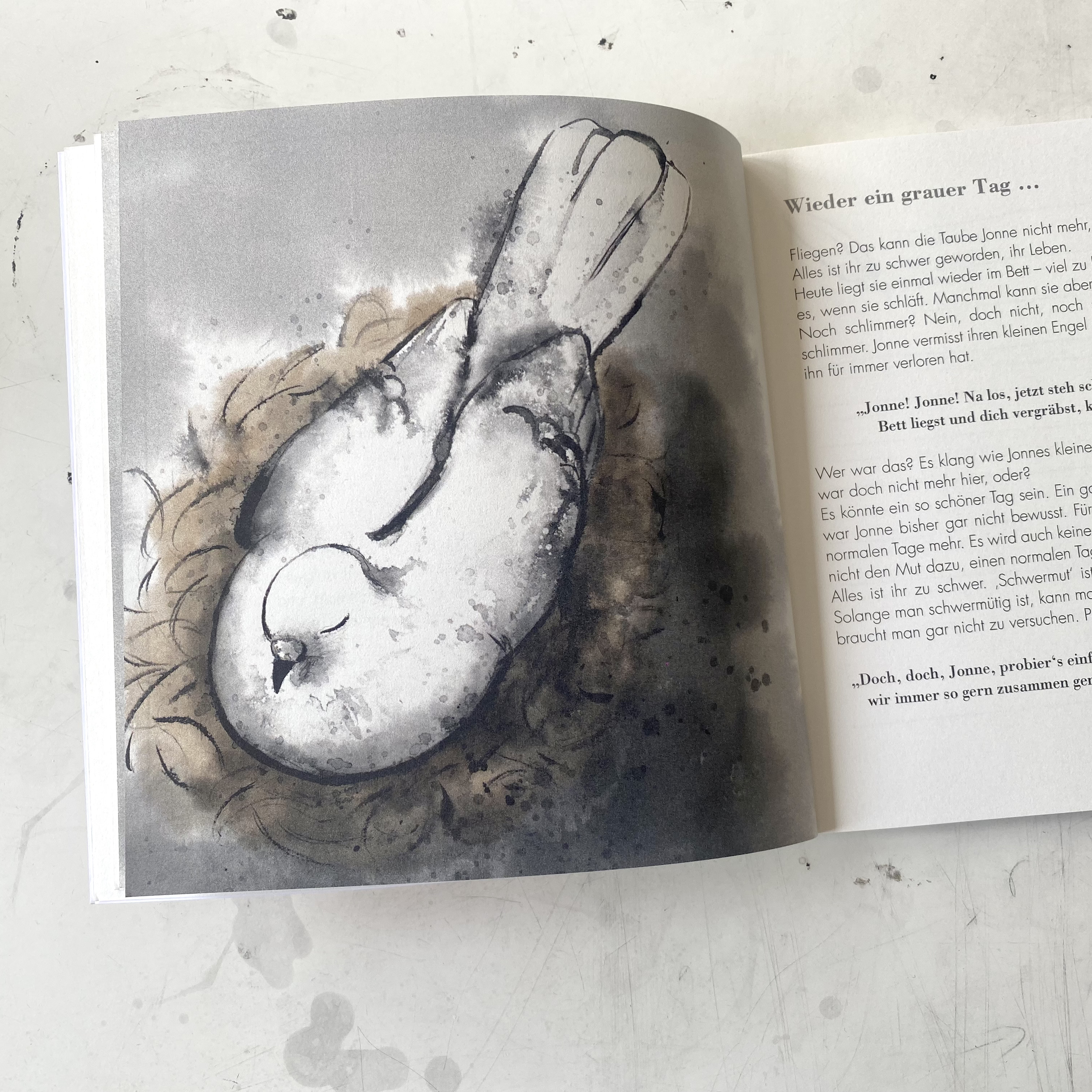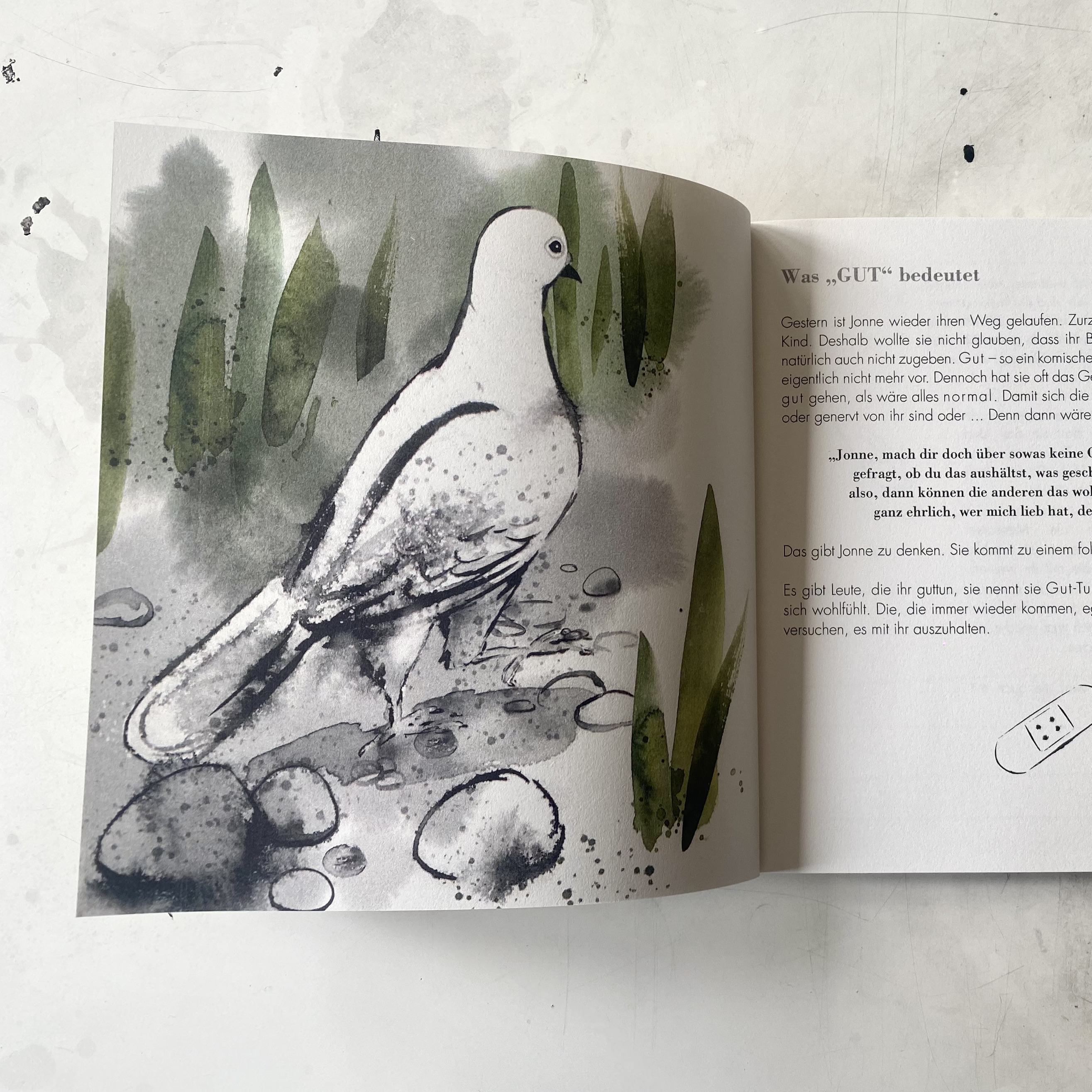 In this lovingly designed mourning book, the little angel tells his parents a story: It is the story of the dove Jonne. Jonne lost her child and has not been able to fly since then. She fights her way back to life in an encouraging and inspiring way, learns to laugh and of course is also allowed to cry. Maybe she'll even be able to fly again in the end ...
Anyone who has lost all hold after the loss of a child will be drawn into Jonne's dialogue with her little angel by the powerful watercolors. The healing path begins at the very beginning and takes us on a journey in which grief can grow real wings and at the same time space for light and hope is created in life.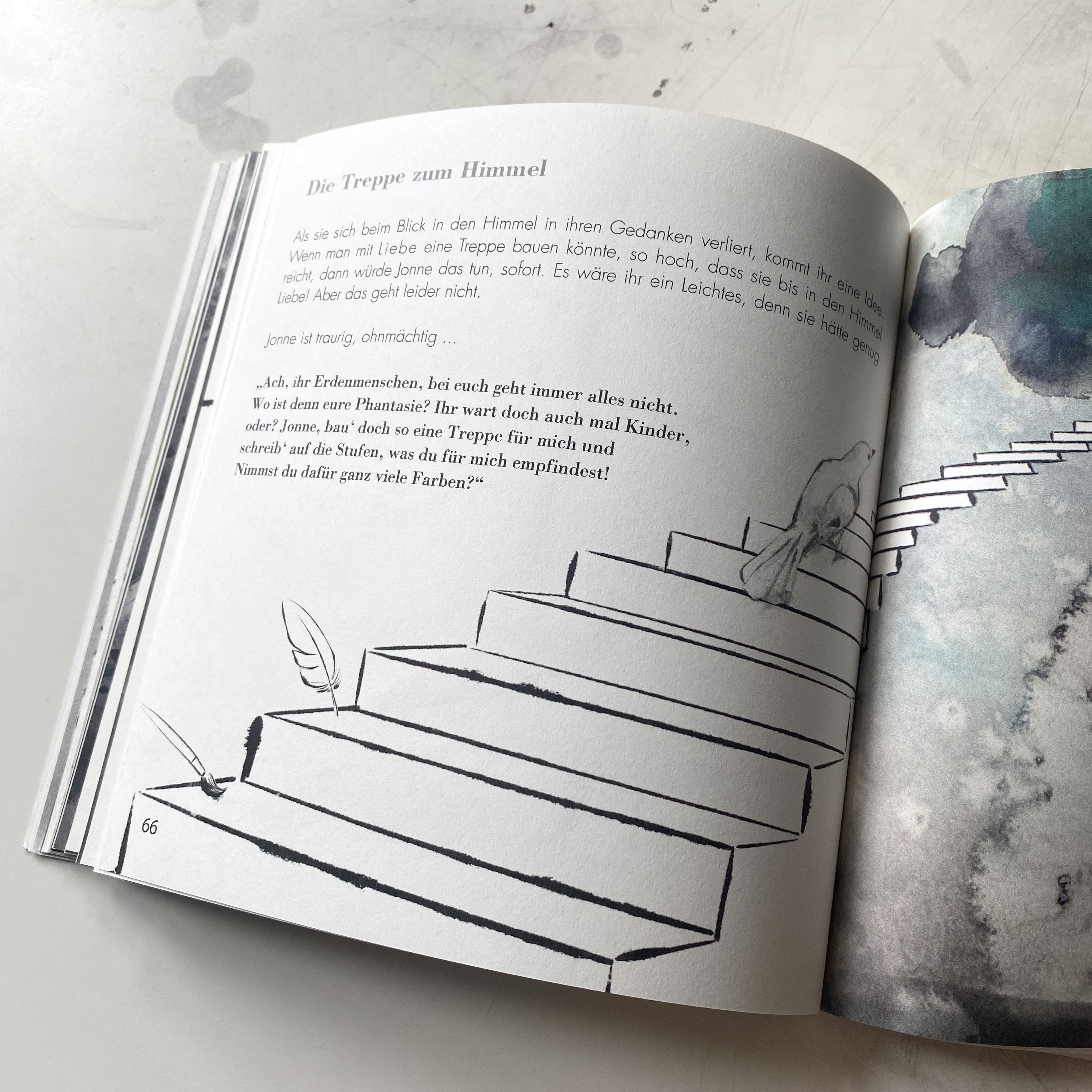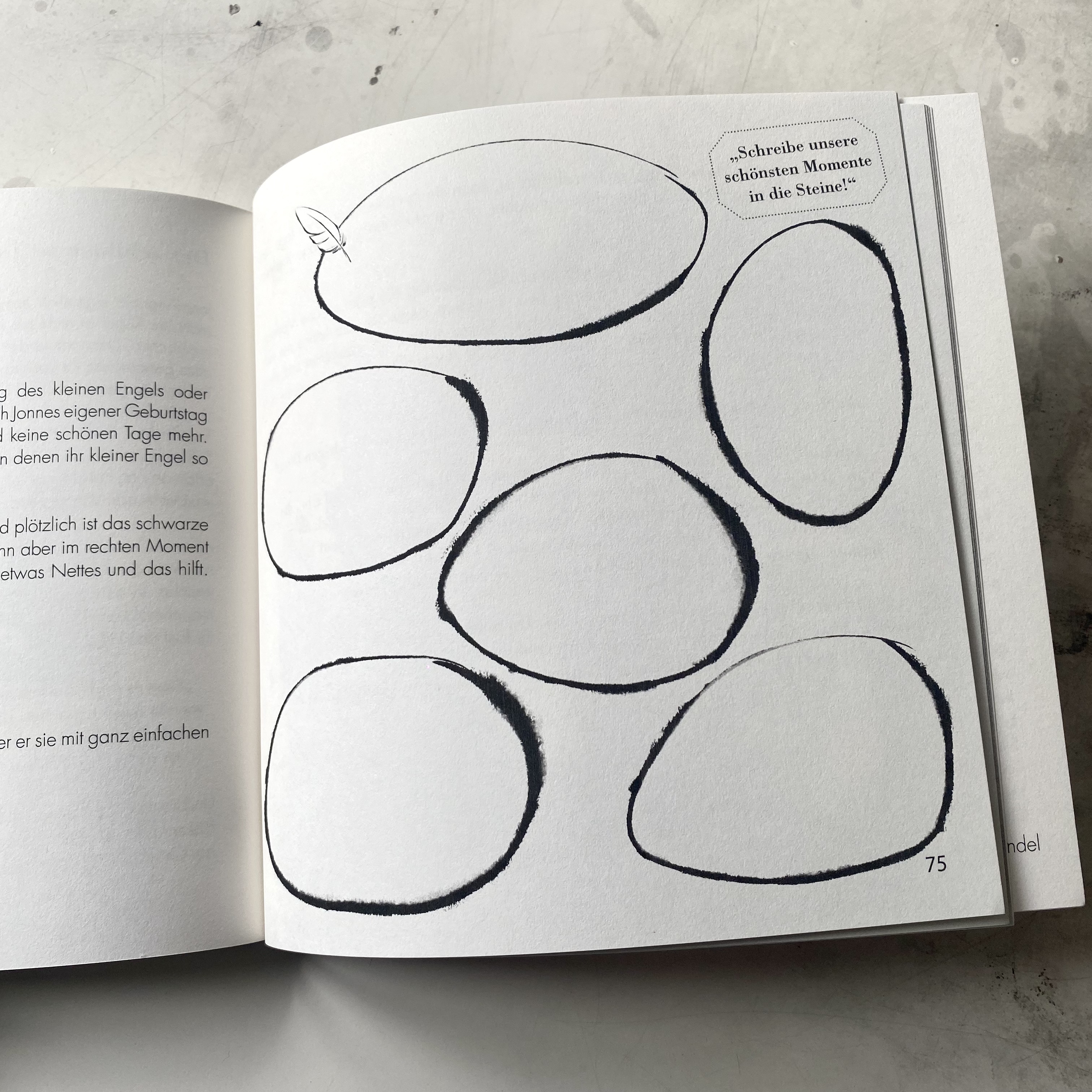 Through diverse, creative rituals, sad adults can find inner strength and confidence together with Jonne. The best way to do this is is to embed the rituals in everyday life.
The author Laura Zech is married and the mother of two sons. Due to the early death of her parents, fate, death and grief have long been an integral part of her live. But when the unbelievable happened and her little nephew suddenly died at the age of just two and a half, she noticed that the coping mechanisms she had previously learned no longer worked. Having barely found literature that got to the heart of her feelings, she began to write herself. The result is a soulful book in which grief and pain have their space. There should be courage and hope at the same time - not just for affected parents, but for everyone who is mourning a child.
---
+49 176 25 70 94 28
hirschandreas(at)web.de‬