Website for Susanne Spahn
---

Susanne Spahn is a classically trained singer, a teacher for the Alexander Technique and an activist for gender and race equality. Together we worked on a branding that reflects all these aspects. Lately I used these branding elements to create a stunning website that presents her as a professional singer for weddings and business events.


---

The homepage gives a nice introduction.



The garden of Nymphenburg Palace was the lush backdrop for a photoshooting we did in spring. Some videos give an example of her performances.



In "Vita" you can read about her education, engagements and awards.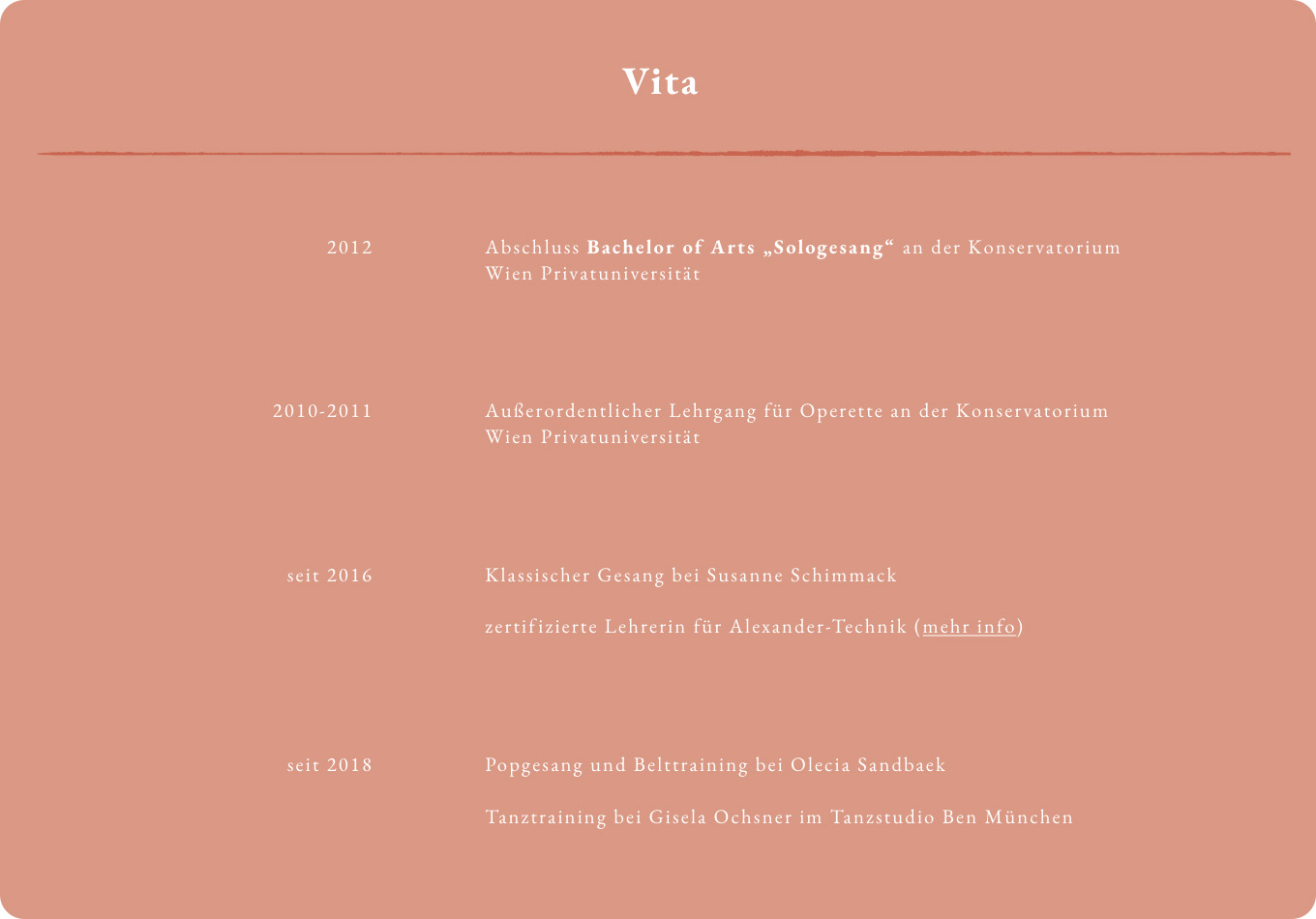 Under "Media" you can find audio and video recordings of her performing Classic, Jazz and Pop Music.


Due to the current situation her calender is empty right now. But I am sure it will be filled soon.
Visit her website:
www.susanne-spahn.de
---
+49 176 25 70 94 28
hirschandreas(at)web.de‬