Logo Sevelopment for docstax.de
---

docstax.de is an online platform that provides professional tax advice for doctors.


---
Moodboard
The logo should exude quality, personal advice and reliability. But also modernity, security and stability. I was inspired by internationally known tax consulting firms. Just like pictures that convey a certain reliability.
Strong sans serif should express reliability and persistence. After a few trials, I found that the Futura, with its geometric shapes, is best suited to form the basis of the logo. The beam-like cross that playfully replaces the apostrophe is internationally known as a symbol of medicine.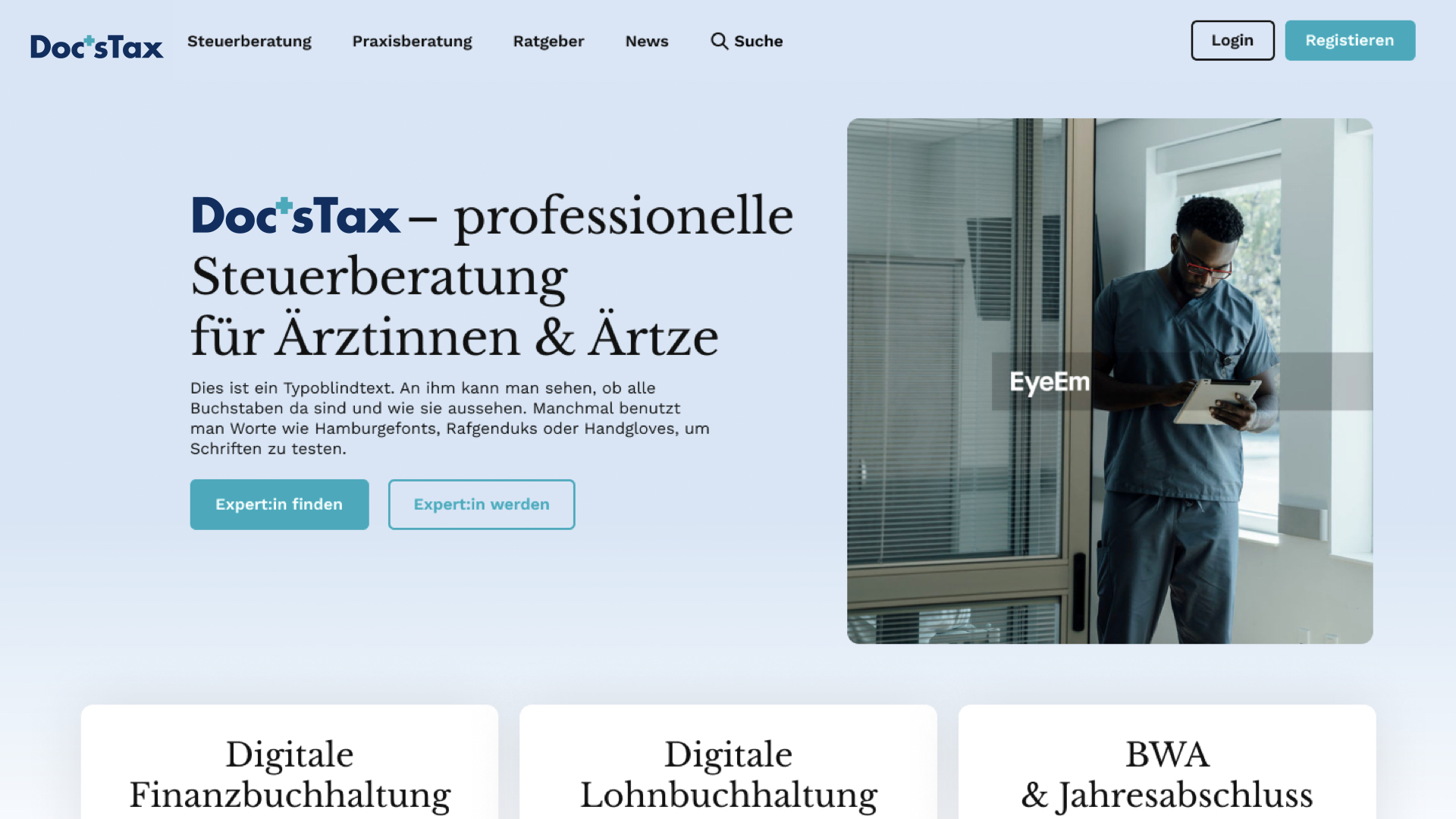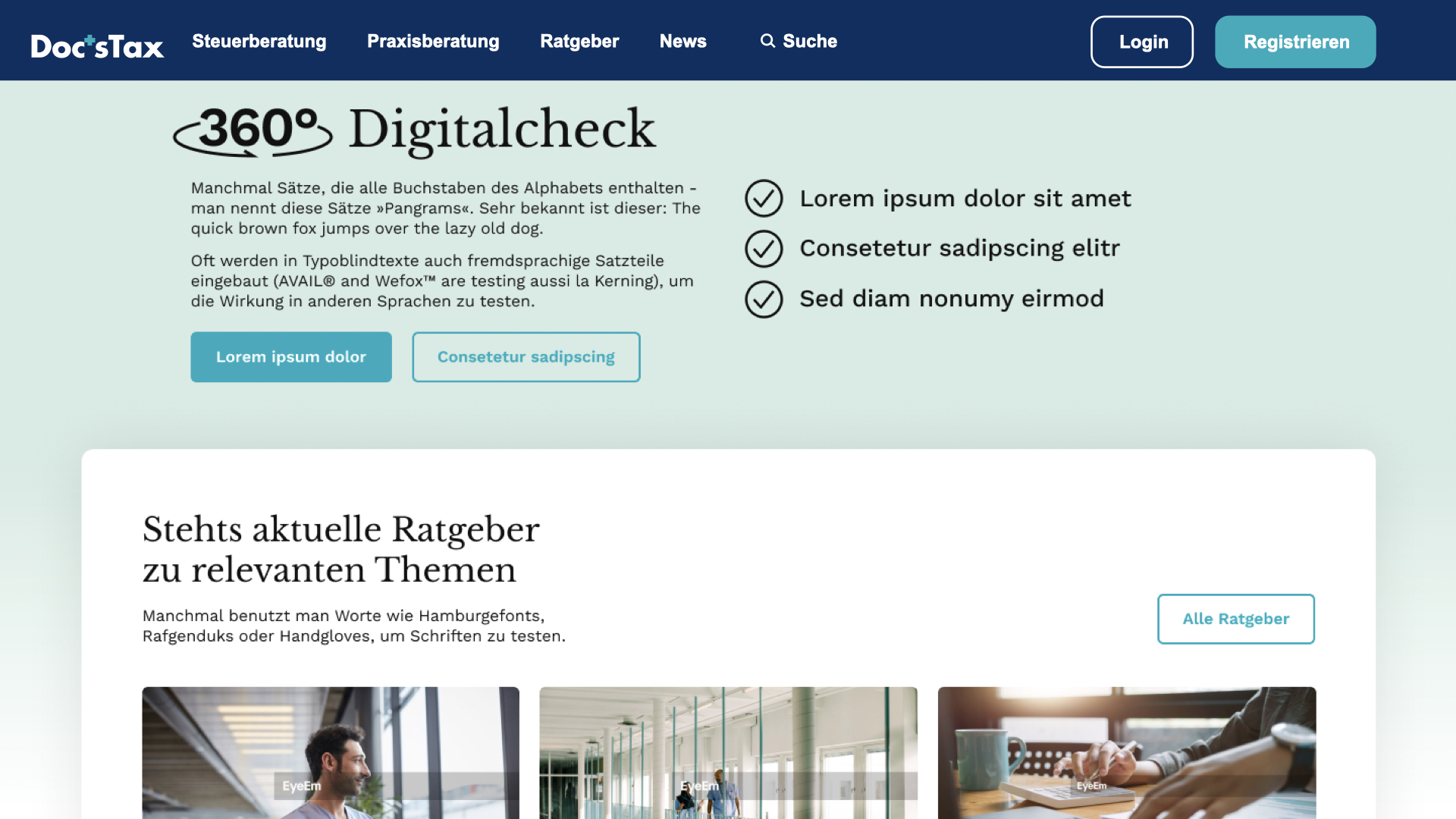 The header with the navigation should turn dark blue when scrolling down and stick to the top of the screen. So we needed a logo variant for a light and one for a dark background.
The final logo: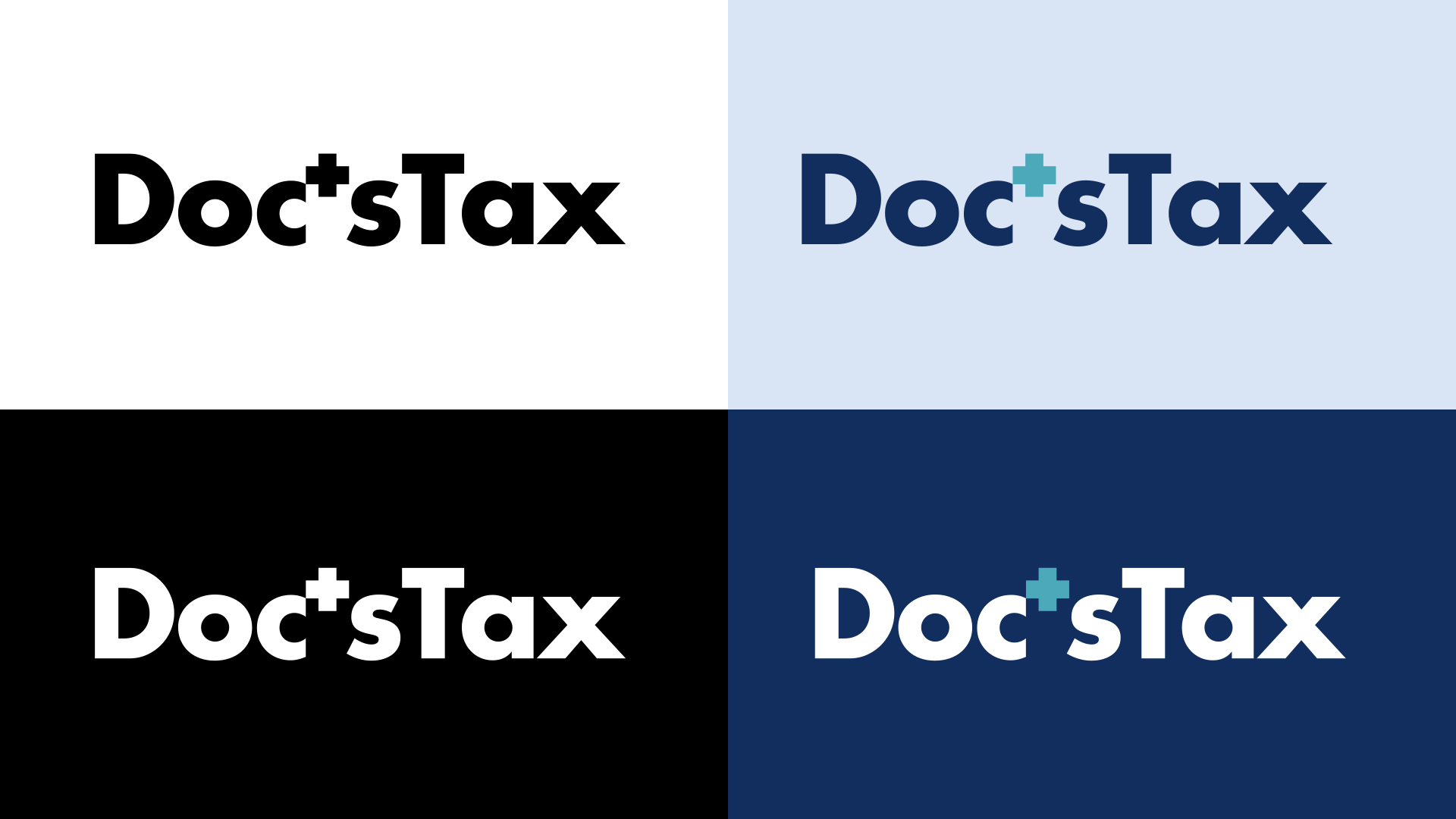 ---
+49 176 25 70 94 28
hirschandreas(at)web.de‬